Summer Symphony at the Sullivan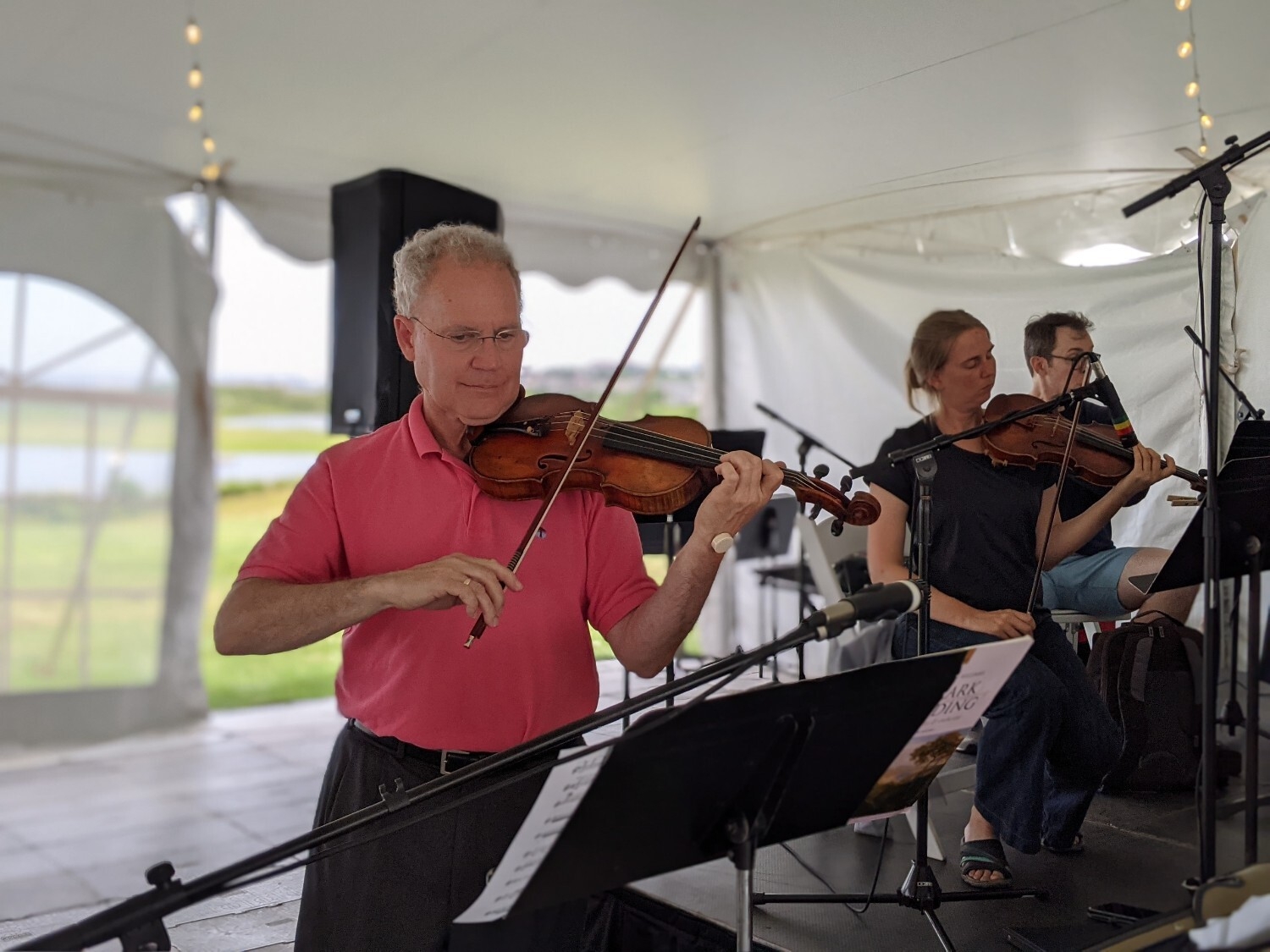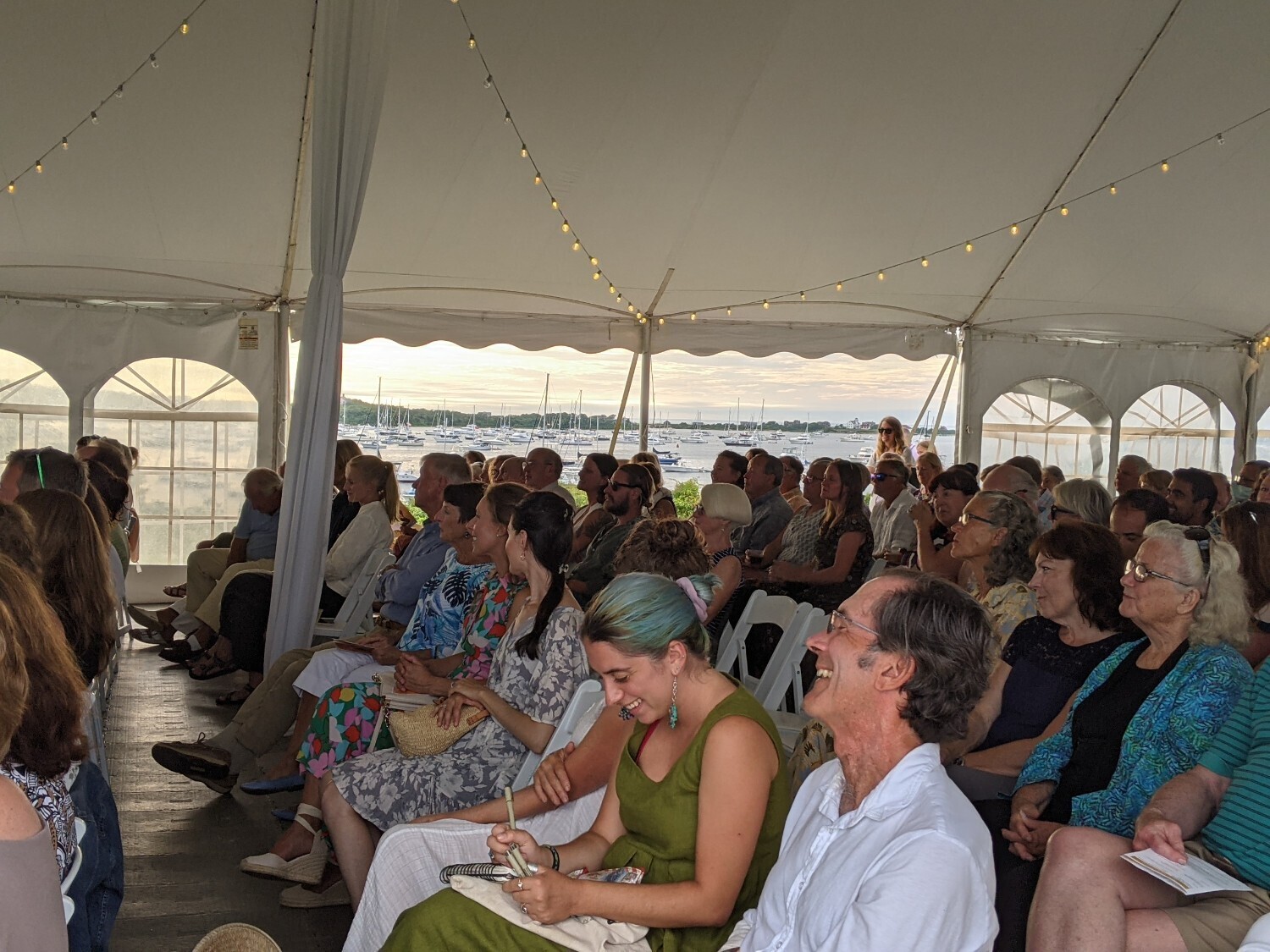 To close out the summer season, we partnered with the Block Island Chamber of Commerce for a beautiful evening concert at the Sullivan House. We'll have it marked as the best summer day in our book, spent overlooking New Harbor, soaking in the serene atmosphere of the Island, and listening to the sweet sounds of our chamber orchestra.
Concertmaster, Stephan Tieszen, led a romantic solo performance piece and Music Director & Conductor, Toshiyuki Shimada led musicians in well known compositions by Mozart and Bach. It was a pleasure to see the audience flood with joy as they recognized the classic pieces.

We were glad to see so many faces both from the mainland and those of island residents. The money raised from their support is going towards supporting the BI music education efforts for youth through sponsored piano lessons and music instruction. The ECSO is so grateful to have been able to be a part of such an amazing event and even more to contribute to the cause of advancing musical interests all over New England. If you missed this concert, do stay tuned for more events to come in the fall, and check out our program book linked below to learn more about Summer Symphony at the Sullivan.