A Thanksgiving Message From Toshi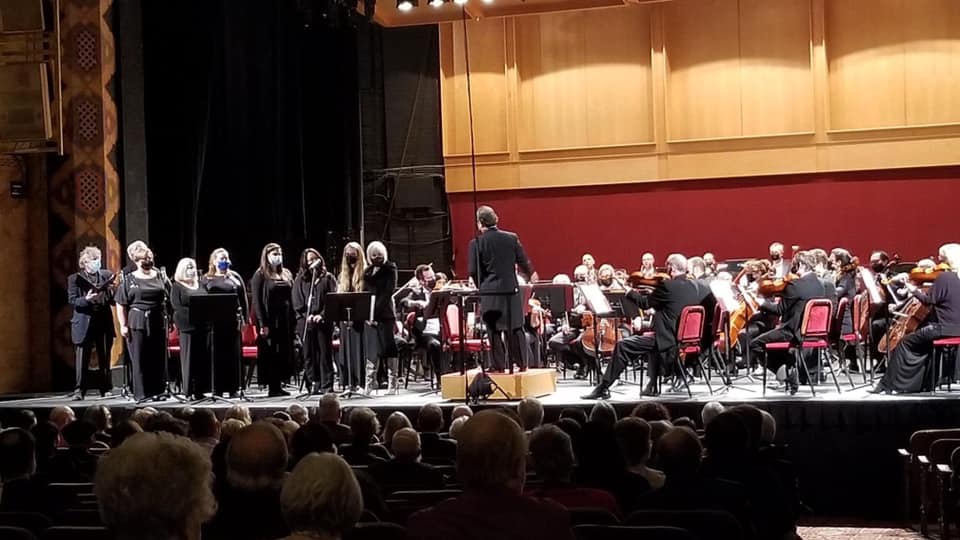 As I reflect on the Thanksgiving holiday, I want to take an opportunity to share my gratitude for many things at the ECSO.
I am thankful the ECSO is back on the stage and ready to present wonderful symphonic music, both familiar and new, during its 75th Anniversary season — a milestone! Even during the pandemic, new works were composed for our orchestra, and we are performing some of them this season.
I am thankful for the orchestra musicians who have kept up their performance level and were eager to get back to making music for our audience. It is a pleasure to share the stage with all of you.
I am thankful to all of our generous donors, loyal subscribers, and patrons who are back attending our concerts. I wish you all sincere blessings during this holiday season.
I am thankful to the Board of Directors, Friends of the Symphony, volunteers, staff — all of whom have been very active, caring, and inventive during the past 20 months.
Personally, I am thankful that my family, Eva and Matias, will all be together at the Thanksgiving table, which is a real blessing at a time like this. (And yes, I am the cook this year!)
Wishing you all the happiness of good friends, the joy of a happy family, and the wonder of the holiday season. I thank you for your support and for making time in your life for live orchestral music. I hope to see you at a concert soon!
Have a memorable Thanksgiving!" – Toshi